Yes.. I will shamefully hang my head and admit that I love Christmas movies. Some of these movies I can justify watching without feeling too guilty. I've followed this genius's list  and made my own notes and comments on whether or not I will watch it/maybe watch it/hands down gotta watch. Also… because we all know that during the holidays on TV it is truly a 
 land out there.. I've put in a couple of POC alerts (persons of color… if I missed someone… or outed them…let me know) .. also… Rumor Has It… Hallmark is open to submissions. SUBMIT YOUR STORY
Grab your favorite snack food and let's get on with this list. 
November 11th (my B-day btw)
8:00 pm Hallmark  The Sweetest Christmas starring Lacey Chabert, Lea Coco and Jonathan Adams
9:00 pm HMM          A Song for Christmas starring Becca Tobin & Kevin McGarry.
November 12th
7:00 pm Up             A Very Country Christmas  starring Greyson Holt…. I'll watch because he was totally hot in Bitten
  (yes, I am shallow)
8:00 Hallmark         Enchanted Christmas starring Alexa PenaVega and Carlos PenaVega
So I'll watch this because, yay, POC! And also.. because I watched these kids grow up via my kids. So I'll cry in my popcorn and feel old and cry because I love holiday movies and happy endings.
9:00 HMM                   Engaging Father Christmas starring Erin Krakow, Niall Matter, and Wendie Malick
This is the follow up to 
Erin Krakow reminds me of Kate (Erin Gray) from Silver Spoons and so yep.. that's justifiable reason enough to watch this movie.
November 18th
8:00 Hallmark Channel Coming Home for Christmas starring Danica McKeller. I'll watch because I am secretly waiting for Kevin to show up and sweep her off her feet. Yeah, I don't care what Daniel Stern said at the end of the series.  
9:00 HMM         Christmas Homecoming starring Julie Benz 
November 19th 
8:00 Hallmark A Gift to Remember …. yeah… a bookstore worker… I like books. That's reason enough!
9:00 HMM A Bramble House Christmas this was a book by a fellow Harlequin author, CJ Carmichael (although this book is not under them.. but if you didn't know already, I write for Harlequin.. at least for now ->see me 
November 22nd
8:00 Hallmark With Love, Christmas
November 23rd
8:00 Hallmark  The Mistletoe Inn  Alicia Witt plays an aspiring ROMANCE NOVELIST HELLOOOOOOOOO that's totally me! And her character's last name is Rossi.. could it be.. as in 
 .. just kidding! I kid! I kid! Unless you are interested, it's available for your kindle at any of the following fine places
Amazon http://amzn.to/2cwSxpf
Barnes and Noble http://bit.ly/2cZZMYr
KOBO Books  http://bit.ly/2djXvb2
iTunes http://apple.co/2cRcc4j
Google Play http://bit.ly/2dhAdzu
The Wild Rose Press http://bit.ly/2d4O3sO
Okay.. back to rationalizing why it is okay for me to watch these new Christmas movies.
8:00 PBS  
  Umm,… I hate to be the ignorant one.. but I never read a single page of these books. But I think it's because in my building where I used to live, there was a girl with parents going through a divorce and everyone thought I needed to be nice to her and all she could talk about was this book while she had a bird she let fly around free in her bedroom as if it was a normal thing—which it's not.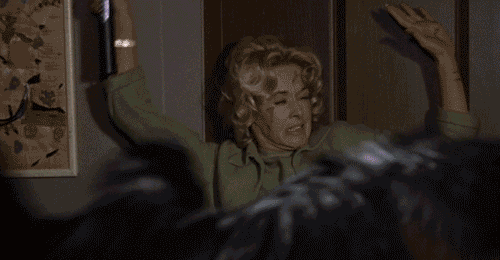 *deep breath, Carolyn*
November 24th 
8:00 Hallmark The Christmas Train POC Alert! Danny Glover. And Dermot Mulroney is in here. How dare he still be sexy!  I remember his 1st movie 
 Sin of Innocence which starred Megan Follows.. who was also in the early versions of Anne of Green Gables
8:00 Hallmark Finding Santa this stars Jodie Sweetin. I didn't like her on Full House but I love her on Fuller House. So.. I feel like I owe it to her to watch this.
November 25th
8:00 Lifetime  Wrapped Up in Christmas POC Alert!!!! Tatyana Ali aka Little Ashley Banks ..Brendan Fehr, Kim Fields, JASMINE GUY Joseph Marcell, JASMINE GUY, Dan Lauria, Jackee Harry, JASMINE GUY, and Mindy Sterling, AND JASMINE GUY
November 26th
7:00 UP  Christmas Solo POC Alert!! Nakia Toussaint is in this.
8:00 Hallmark  Switched for Christmas — twin sisters swap places. Twice the DJ Tanner?
8:00 Lifetime A Very Merry Toy Store Can I say POC Alert? Mario Lopez. Melissa Joan Hart stars in this… and I can almost give her a pass for maybe about everything because she did a movie already with Mario called Holiday in Handcuffs and she did Drive Me Crazy.
9:00 ION 
 The name of the movie is SNOWMANCE! WTF did I think of that name?! Now I HAVE to see it.
December 2nd 
8:00 Hallmark Christmas in Evergreen POC Alert!!! Holly Robinson-Pete. whhhat?
8:00 Lifetime Four Christmases and a Wedding..this stars Arielle Kebbel… I can watch this because I am mature and I can overlook the fact that she was the mean girl in Aquamarine (don't judge.. I have kids, remember)… because she was the super cool BFF in Vampire Diaries. 
10:00 Lifetime –Lifetime seems to be doing these mini-movies. I have to mention this one The Ugly Christmas Sweater… only because in 
 there's an Ugly Christmas Sweat Party. If you haven't read it…of course you should.. and you can get it at these fine places….
Amazon http://amzn.to/2cjSZHX
Barnes & Noble http://bit.ly/2cRNkaO
KOBO Books http://bit.ly/2d4LarL
Indie Bound http://bit.ly/2d4LE0Y
iTunes  http://apple.co/2cL253p
Google Play http://bit.ly/2dbsrex
Harlequin http://bit.ly/2dbtSK2
December 3rd 
8:00 Hallmark Christmas at Holly Lodge ehhhhhhh? it has POC i n it? Sheryl Lee Ralph
8:00 Lifetime My Christmas Prince   Eh, we'll see if I watch it. The title reminds me of this new book by Alyssa Cole.  
9:00 ION  The Spruces and the Pines? 
 We'll see.
December 9th
8:00 Hallmark Christmas Encore
8:00 Lifetime  Christmas in Mississippi starring Jana Kramer. Hated her in One Tree Hill until the last season.. so I may watch.
9:00 ION  Runaway Christmas Bride. It stars the girl who played in Unleashing Mr. Darcy… and that movie was cute. So… we'll see.
December 10th 
7:00 UP  Christmas Princess — all I could find was ….Storyline Against the backdrop of Christmas in Southern California comes Christmas Princess, a heart-warming story inspired by true events about one brave high school girl who overcomes her difficult past to become one of the elite princesses in the world-renowned royal court of the Tournament of Rose Parade.
8:00 Sharing Christmas
9:00 ION  A Royal Christmas Ball  .. a 39 year old hero.. and a heroine with a 17 year old… might just check it out!
December 16th
8:00 Hallmark Father Christmas
8:00 Lifetime    Snowed-Inn Christmas um yeah.. so it has One Tree Hill's Haley… Bethany Joy Lenz So I kinda gotta watch.
9:00 HMM Unbridled Love
9:00 ION  A Christmas Cruise POC Alert!!! Vivica A Fox and Kristoff St. John (are y'all watching Queen Sugar? Doesn't the son remind you of Kristoff? I would totally cast them)
December 17th
9:00 Fox A Christmas Story Live! Love the movie.. POC Alert.. Maya Rudolph!
December 18th 
8:00 The Great Christmas Light Fight  I'll watch.. and maybe channel in my Christmas competitiveness… which I so won't have because I am not about to let my electric bill get any higher!
December 23rd
8:00 Hallmark Christmas Getaway
December 25th
7:00 Up    Winter Wedding – or is the title Wedding Wonderland?
When Hallie and Lucas get engaged, they quickly begin planning the tropical beach wedding of their dreams. But the happy couple starts to get caught in family drama when both sets of parents can't seem to agree on anything. Adding to the turmoil, their destination is completely booked and the next available spot is over a year away. Not wanting to wait, they decide to have their ceremony at Lucas' mountain lodge in the snow. Their love is tested when the stress of keeping everyone happy gets to be too much.
December 30th
8:00 Lifetime A ROYAL NEW YEAR'S EVE